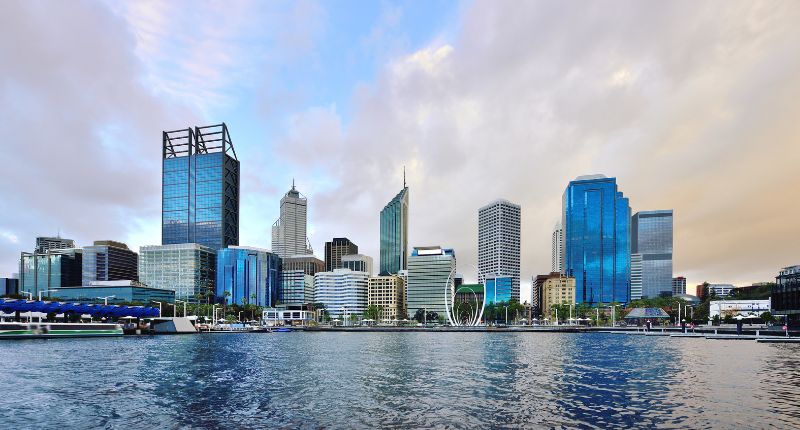 More people are moving to Perth due to its affordability, economy, and lifestyle.
Increased migration into Perth expected to pressure overstrained housing market.
Supply of rental properties may increase in the near future due to investor activity.
Australians are flocking to Perth, drawn in by the capital city's lower cost of living, robust economy, and coveted lifestyle, according to local buyer's agent Peter Gavalas from Resolve Property Solutions.
Perth house prices are predicted to grow substantially both this year and next, and interstate investors are increasingly eyeing down the Perth housing market.
Perth property market predictions
Westpac has projected an annual price growth of 8.0% in Perth's property market in 2023, followed by an additional 8.0% in the next year.
Supply issues, however, remain a challenge, with property listings on REIWA's website falling to a 13-year low this June.
Stock on market for rent in Perth
According to SQM Research, the rental market has not fared particularly well, with Perth's vacancy rate standing at 0.6% in June. Consequently, CoreLogic data shows that the undersupply of rental properties has driven a 13.5% rise in median rents in July 2023 compared to last year.
Perth vacancy rates
Nonetheless, Gavalas believes that change may be around the corner, arguing that the recent increased investor activity in Perth, illustrated by a 7.3% bump in new investor loan commitments in WA from May to June recorded by ABS, may improve the supply of rental properties.
"I'm getting lots of interest from interstate investors drawn to Perth's strong fundamentals and attractive pricing, which is reflected in an increasing level of investor borrowing activity."
Weekly asking rents for Perth
What is driving the growth?
Part of the reason why many find Western Australia attractive is its booming economy.
The 2023-24 state budget expects the economy to grow by 4.25%, its best growth in nine years. Skilled workers are highly sought after, with the unemployment rate approaching a record low of 3.6% in June.
Moreover, as remote work gains more acceptance, more opportunities have arisen for Australians to leave their homes for Perth.
"The appeal increases when you consider that housing affordability is a big problem in many of our capital cities. But it's much easier to get on the property ladder here in Perth, with a median dwelling price that's well within reach for most people," Gavalas comments.
CoreLogic data places Perth's June median dwelling price at $598,000, substantially lower than Sydney's $1.082 million median dwelling price.
The fastest-growing city in Australia
New Australian Bureau of Statistics (ABS) figures indicate an abundance of new residents flowing into Perth, with Western Australia's population outpacing the growth of the rest of Australia in 2022 — Perth has a 2.3% growth rate, while the national growth rate is 1.9%.
However, Gavalas cautions that the increase in population could be causing further harm to the city's already overstrained housing, raising the price of housing and rents.
"It's no wonder people are flocking to Perth. It offers all the amenities and attractions of a major city, coupled with a fantastic lifestyle, without many of the downsides such as inadequate infrastructure, long commutes and unaffordable housing," Gavalas said.
UPDATE: Gavalas recently identified some of Perth's property hotspots as suburbs close to some of the city's best schools. More here.